Severus Sidious
Severus at age 80.
Born
2488
Died
2572
Species
Human

Other Info

Occupation
Merchant
HomeWorld
Enkland
Family
Olveron Sidious (Father)


Yena Sidious (Mother)
Minerva Sidious (Wife)
4 Sons

Severus Sidious
(Severus Lumicus Sidious; August 11th 2488 - June 2nd 2572) was an Enklish merchant during the 26th century, who was the father of the infamous Dark Lord of The Sith and founder of The Empire -
Salazar Sidious
.
Early Life
Edit
Severus Sidious was born on the 11th of August 2488, in the town of Frymeade, on the planet Enkland. He was the second child of Olveron Sidious, a historian, and Yena Sidious. Sidious' school grades often brought shame upon his family, who were wealthy and influential scholars and academics in Enkland.
Upon leaving school at age 13, Sidious became apprenticed to the local blacksmith for a couple of years. Whilst moving a molten metal brick with some pliers, Sidious drooped the brick, causing it to crush and severely burn his foot. The pain that the brick caused to his foot never ceased after that day, and it gave a terrible temper for the rest of his life. Soon after, Sidious left the blacksmith and became a fish merchant, becoming a well known member of the community for his business, which specialised in selling Trout.
Marriage and Children
Edit
In 2508, when Sidious was 20, he met the 19 year old Minerva Pettly, the daughter of Sir Robert Pettly. Because of Sidious' high social status, Sir Robert gave permission for him to marry Minerva. Sidious and Minerva got married on the 5th of June 2509. Sidious and Minerva had 4 sons:
Sidious did not have a particularly close relationship with any of his sons, but the son he disliked the most was by far his youngest - Salazar. Unlike his father and brothers, Salazar excelled at school, and was vastly more intelligent than the rest of his family. This made Sidious angry and hostile towards Severus, as he saw the boy as a challenge to his authority. Once Salazar left home, the boy cut off all contact with his father, and Sidious never saw his son again.
Later Life
Edit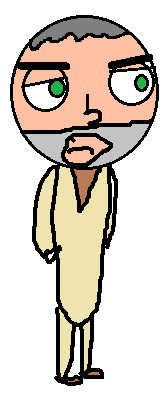 As Sidious got older, he began handing over more of his business' responsibilities to his business partner and son, Furnax. Sidious had 9 known grandchildren. On the 1st of June 2572, Sidious' health deteriorated quickly. He died on the morning of the 2nd of June 2572 - 2 months before his 84th birthday. His son, Salazar, did not attend the funeral.
Community content is available under
CC-BY-SA
unless otherwise noted.