Senator Varg
Born
2596
Died
2668
Species
Human

Other Info

Occupation
Senator, Representative for Kahzland
HomeWorld
Kahzland
Family
Grand Marshall Varg (Father)


Princess Martha of Kahzland (Mother)
Lady Marie Varg (Wife)
Karl Varg (Son)

Senator Joachim Varg
(Joachim Friedrich Varg; April 30th 2596 - October 16th 2668) was a Senator from Kahzland, who represented Khazland in The Senate from 2646 - 2658.
Early Life
Edit
Joachim Varg was born on the 30th of April 2596. He was the 6th of 8 children; having 5 older brothers, one younger brother and one younger sister. His father was Grand Marshall Josephus Varg, a high-ranking military officer on Kahzland, and his mother was Princess Martha, the daughter of King James II of Kahzland. Unlike his brothers, Varg refused to partake in military training. His father told him that if he wasn't going to join the military, he'd join the senate. Varg was made a Senator of Kahzland in 2624.
Marriage
Edit
Varg married Marie Phrys in 2620. Varg's uncle, King James III, granted Marie the title of Lady, and she was henceforth known as Lady Marie Varg. Varg and Marie had one child; a son named Karl Varg (2622 - 2701)
Representative and Exile
Edit
In 2646, Varg became the chief representative of Kahzland in The Senate. He was praised and critisised throughout his career. In 2658, his nephew, Admiral Varg, led an assassination attempt on an Allied camp, despite the peace-treaty. Prime Minister Ian McNai then fired Varg, exiled him from the senate, and banned all who bear the surname "Varg" from becoming Senators.
Later Life
Edit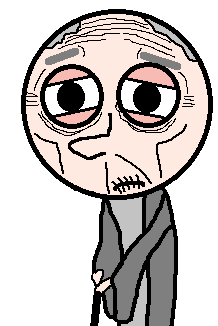 After his exile, Varg withdrew from the public life. His health declined, and he was confined to a wheelchair by his 70th birthday. He was described by a reporter, who interviewd him, that he seemed "frail, weak and old." His hair was mostly grey, with flecks of white, and he had lost a lot of weight - described as lokking "skeletal" by the reporter.
Varg died on the 16th of October 2668, at the age of 72. He was outlived by his wife of 48 years, his son, and 4 grandsons.
Community content is available under
CC-BY-SA
unless otherwise noted.