King Charles of Enkland
Charles in 2815
Born
2732
Died
n/a
Species
Human

Other Info

Occupation
King of Enkland
HomeWorld
Enkland
Family
King Ewan (Father)


Queen Lily (Mother)
Queen Madeline (Wife)
Prince Christopher (Son)
Prince Luke (Son)

King Charles I
of Enkland
(Charles John George; born November 30th 2732) is the current King of Enkland. Upon his coronation in 2792, Charles became the monarch of the 13 realms of Enkland, and Enkland's moon.  
Early Life
Edit
Charles was born in 2732 ABU, the oldest son and heir of King Ewan of Enkland and his wife, Queen Lily . He was born at 11:10 PM on the 30th of November 2732 in The Great Palace, Capton, Enkland. He was baptised on the 7th of January 2733 and named John after his maternal great-grandfather, who had died 5 months earlier, and George after his great-great-grandfather, King George III . As a child, Charles was known as "Charlie" by his close family. His company helped raised the spirits of his seriously ill grandmother, Queen Matilda, during her serious illness. Charles was home-schooled by a professional teacher from the ages of 5 until 13, where he began being educated at the royal academy until 2750. He was described by Prime Minister Worburt Wilkins as "a jolly young man, yet fundamentally sensible and well-behaved."
Childhood
Edit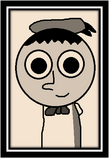 Charles recieved fantastic education, and is now fluent in Xnobian, Keldish and Duck. Charles was very close with his younger brother,
Prince Edward
, who is 1 year his junior. Charles and Edward were often seen play-fighting with water pistols, or playing various games.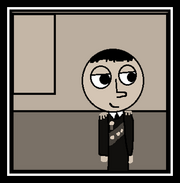 In 2753, Charles met and fell in love with
Duchess Madeline Ruster
. The couple got married on the 20th of June 2757 in The Great Abbey, Capton. The event was the first royal marriage to be transmitted across the galaxy live, and was watched by over 100 million viewers. They recieved 2500 gifts from wedding gifts from around the world. They had their first son and Charles' heir,
Prince Christopher
, a year after the wedding. The final child,
Prince Luke
, was born in 2761.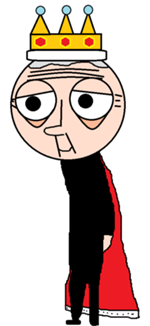 Charles became the King of Enkland upon his father's death in 2792, and has now reigned for 24 years. His coronation was the first coronation in Ollieland History to be broadcast live, and over 90 million people watched it. Charles is one of the oldest monarchs at the time of their coronation, aged 60. The oldest was Charles' great-great-uncle King George IV, who was crowned when he was 75 years old. Charles' first great-grandchild was born in 2814.
Name
Birth
Death
Marriage

Date | Spouse

Children
Prince Christopher
20 June 2758
20 November 2785
Duchess Catherine

Prince Phillip
Prince John
Prince Geoffrey

Prince Luke
21 August 2761
8 July 2790
Lady Sophie

Princess Louise
Prince Andrew
Ancestry
Edit
Ancestors of King Charles of Enkland
Community content is available under
CC-BY-SA
unless otherwise noted.