Sir Horace Johns
Born
2725
Died
2813
Species
Human

Other Info

Occupation
Prime Minister of The Ollieland Galaxy
HomeWorld
Ollieland
Family
Alfred Johns (Father)


Ethel Johns (Mother)
Hilda Johns (Wife)
Marcus Johns (Son)
Benjamin Johns (Son)
Margaret Johns (Daughter)
Grace Johns (Daughter)
Lilian Johns (Daughter)

Prime Minister Sir
Horace Johns, 1st Baron Johns
(Horace James Gordon Henry; April 8th 2725 - October 13th 2813) was the
Prime Minister
of
The Ollieland Galaxy
from 2779 until 2807, making him the longest serving Prime Minister in the galaxy's history.
Early Life
Edit
Horace Johns was born on the 8th of April 2725, in Ollieland. His father was Field Marshall Alfred Johns, who had fought in The Fourth Great War. His mother was Ethel Johns, the daughter of Lord Ebenezer Dartinglofft. Horace had 4 older siblings - two older brothers and two older sisters, including Countess Mary of Langlingsford. Horace's paternal grandfather was Supreme General Julian Johns, who succeeded Douglas Held as Supreme General in 2715, after Held's assassination.
Political Career
Edit
Horace became a senator in the earl 2750s. He was appointed representative for Ollieland on the 12th of August 2763. He was elected Prime Minister of The Ollieland Galaxy on the 9th of December 2779.
Personal Life
Edit
Horace married Hilda Martins, who he would remain married to for nearly 50 years, on the 11th if June 2749. Horace and Hilda had 5 children:
Benjamin Johns (2752)
Margaret Johns (2754)
Grace Johns (2756)
Lilian Johns (2758)
Retirement
Edit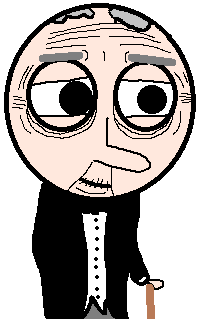 Horace served as Prime Minister until 2807, where he retired at the age of 82, having become a great-grandfather. Horace retired from both politics and public appearances.
Horace died at the age of 88 on the 13th of October 2813. He was survived by his 5 children, 12 grandchildren and 19 greatgrandchildren.
Community content is available under
CC-BY-SA
unless otherwise noted.